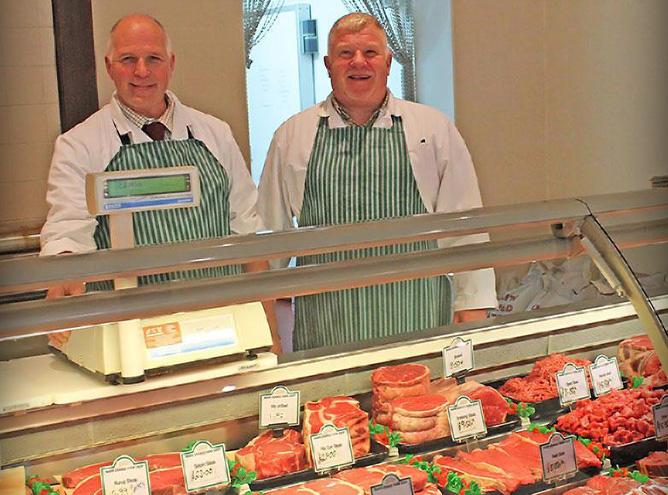 About Marr Grange
The Hardy family has been at Marr Grange Farm since 1936. John Hardy leased the farm from 1936 to his passing in 1939, leaving his two sons to carry on the farm.
John Hardy's sons purchased the farm in 1953, Marr Grange Farm is still owned by the Hardy Family. Philip and Susan Hardy, together with their children, Nicola and James, continue to further develop the farm to provide fantastic produce to the local community.
What Our Customers Say
"Very friendly staff!"
Absolutely love this shop. Quality meat and value for money. Very friendly staff always happy to help. Its definitely worth the 24mile round trip!
Lianne Willey
"Definitely Recommended!"
Stopped here for a break while driving down the A1 – picked up some delicious sausage rolls, scones and pies, all very reasonably priced. Covid safe and very friendly and helpful staff. Will definitely stop here again on the next drive!
Gila Tabrizi
"Definitely Recommended!"
Will definitely be going back. Lovely tea rooms, the service was great the staff were friendly and welcoming and we felt happy that covid rules were being followed. The food was lovely, well presented and of good value. We visited the farm shop after and will be back soon
Katie Smith
"Definitely Recommended!"
Marr Grange Farm Shop is well organised and covid-19 safe. They have superb quality and choice of baked products and also their butchery section rivals any other similar business or supermarket for miles around. Staff are friendly and helpful.
Stuart Oakley
How To Find Us
Marr Grange Farm is set amongst the stunning village of Marr in the heart of the South Yorkshire countryside. We are located next to the A1 on Barnsley Road making us easily accessible from Doncaster and the surrounding areas.
The local community is at the heart of what we do which is why all of our produce is locally sourced and hand selected for quality and sustainability. Visit us today to browse our full selection of produce before relaxing with views of the rolling countryside and an afternoon tea.